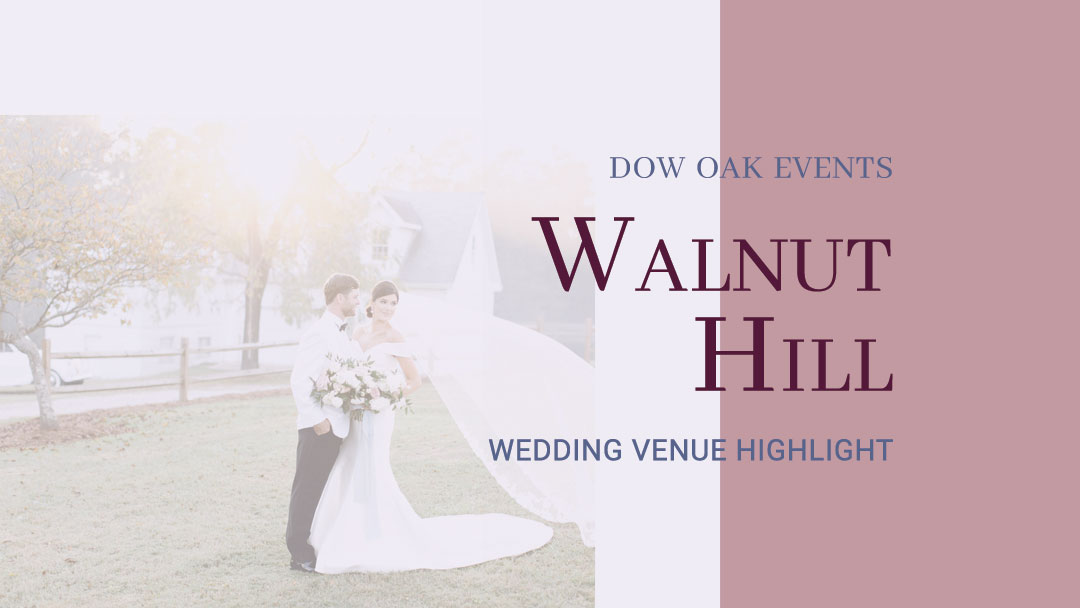 Right outside of the bustling city of Raleigh is a venue called Walnut Hill. This tranquil area is a breath of fresh air compared to the hustle and bustle of the city. If you are wanting to get married in a chill, inviting environment, Walnut Hill is the place. Walnut Hill was once a family run farm that now hosts blossoming families and their guests. The farm has stayed in the family and has plenty of history to appreciate. We always love working with the owner, Amanda. She has passion for this venue like no other. Since this land has been in her family for years, she is dedicated to making sure your wedding is special.
The Farm
Walnut Hill offers a 5,000 sq. ft. pavilion and with 3,500 sq ft. reception space. This does not even break the surface of how much space there is to be offered at Walnut Hill. They offer options for where you are going to walk down the aisle both indoors and outdoors. This sets Walnut Hill apart from many venues we have worked with. Many venues have a strict orientation for seating and ceremony arrangement. Walnut Hill allows you to be creative in where you say I do. It keeps the wedding fresh and lets you have your unique photo opportunities. 
The Amenities
Another upside to Walnut Hill is that they offer plenty of onsite amenities. From tables and chairs to fireplaces and golf carts, Walnut Hill sets you up for success. Having ample amenities on site makes our job easier since we know the space will be set up right. With ample space for prep, it also reduces the stress of being right on top of other vendors. Some venues cannot provide the space that Walnut Hill is so gracious to give. Our DJs love that we can communicate about the space. We know exactly what is going to be available to us on time. It helps you out in the long run. You will not have to go through a million vendors just to get some nice tables and chairs. Walnut Hill goes above and beyond to give you everything you need for your wedding. 
Why Walnut Hill?
The Walnut Hill Farm is such a quaint and beautiful venue. We always love going out there because the environment is so welcoming. They make you feel like you are one of the family. It is the heart of this place that draws us back every time. You can be confident that your wedding will get the time and attention it deserves when you choose Walnut Hill as your venue. Dow Oak brings the soul by providing entertainment for Walnut Hill's guests. We love to have a good time and it is so easy to do in such a welcoming space. With the Dow Oak and Walnut Hill combination, you know that you will get the heart and the soul. You can get everything you will need for your wedding and more.