The Rolling Hills of Rural Hill
Vendor Team
Venue
Rural Hill
www.ruralhill.net
Jessica@ruralhill.net
(704) 621-5828
Wedding Coordinator
Caroline Emmons
Mint To Be Weddings
www.minttobeweddings.com
Caroline@minttobeweddings.com
Photography
Sarah Van Hecke Photography
www.sarahvanheckephotography.com
vanheckesarah89@gmail.com
Entertainment
Dow Oak Events
www.dowoakevents.com
booking@dowoakevents.com
Caterer
Roots Catering
www.roots-catering.com
rootsfarmfood@gmail.com
Cake Decorator
Deb's Sweet Cakes
www.debssweetcakes.com
debscakes@hotmail.com
Florist
Vintage Soul Floral Design
www.vintagesoulfloraldesign.com
info@vintagesoulfloraldesign.com
Transportation Service
Ballantyne Limousine
www.ballantynelimosine.com
info@ballantynelimousine.com
Tara said: "5 stars! Erik was a great DJ! He did a wonderful job following our playlist and playing songs to get people dancing. My husband and I were really impressed."
Sarah Van Hecke Photography really did a Hecke of a job capturing these moments. You can definitely feel the good times from these photos.
These centerpieces were awesome, too. Vintage Soul Floral Design did a fabulous job making the white color theme pop with different flowers and beautiful greenery. It really did look like something out of the movies.
This shot is gorgeous. It really captures all the happiness of the evening. We know things are going well when we can tell no one has a care in the world. 
And that is what we love to see at Dow Oak Events! Everyone enjoying their evenings and the newlyweds having a night to remember.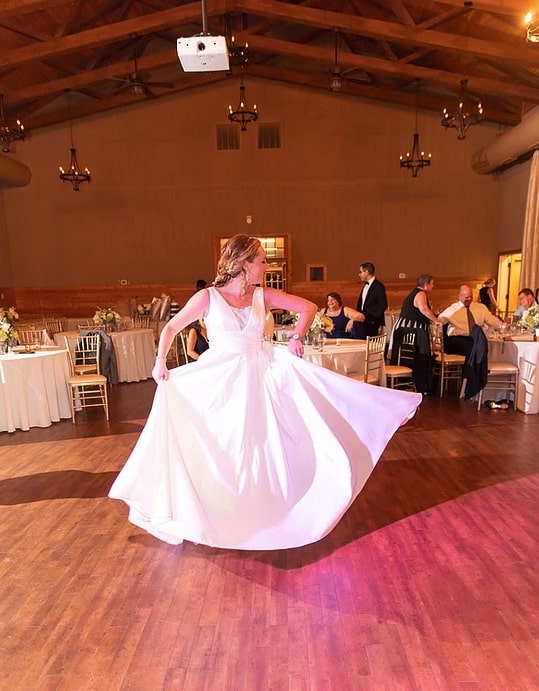 It was an absolute pleasure working with Mr. and Mrs. Krause! Definitely a very cool couple. We also had a great time working with all the vendors. And all of us working together kept this party going.